< Back to overview
How can I edit, copy, rename or delete my saved routes?
If you plan a lot of trips in different boating territories, you'll end up with lots of saved routes over time. To keep things simple, sometimes it makes sense to delete some of the old routes.
But even if you want to keep all your routes and just want to add a stopover to an existing route, correct a name or plan a similar route to one you've done before, you'll find the following steps helpful: all those commands are available from the same menu.
Here's how to access the route menu:
Go to the menu item "Routes", which you'll find at the centre bottom of the screen.
Find the route you want in the list. Next to its name, you'll see two buttons: "Start" and a circle with three dots (…).
Tap the circle with three dots to open the route menu.
Here you will find all the commands you need:

Start to start the route
Share to send the route to family and friends
Change name, for example if you spot a typo
Edit route to change your plans after saving the route
Copy route to create a template for a similar trip, for instance, speeding up the planning process
Delete route if you no longer need the route
On an iPhone or iPad, these steps will look like this:
Step 1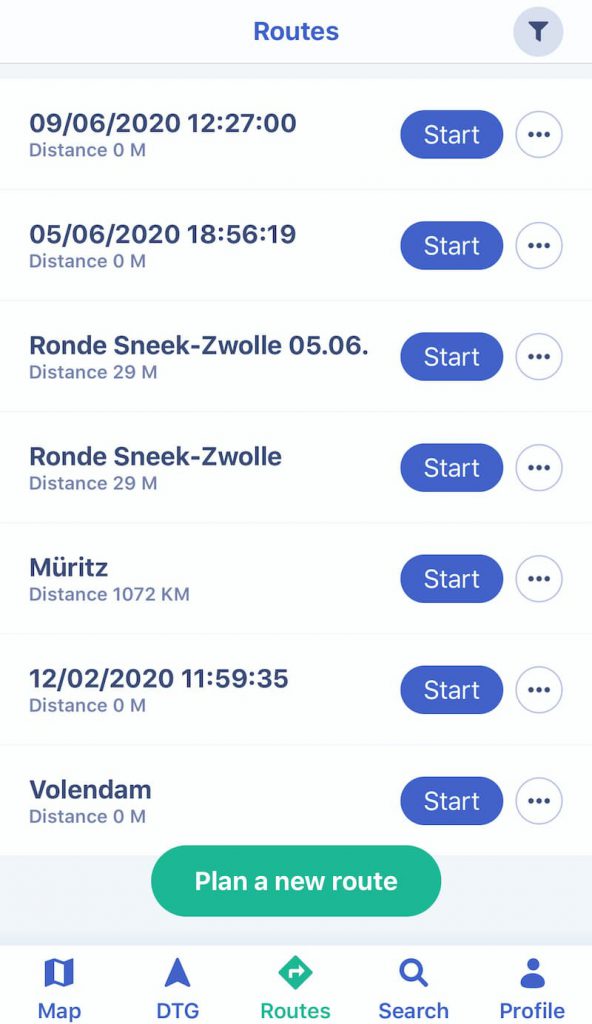 Step 2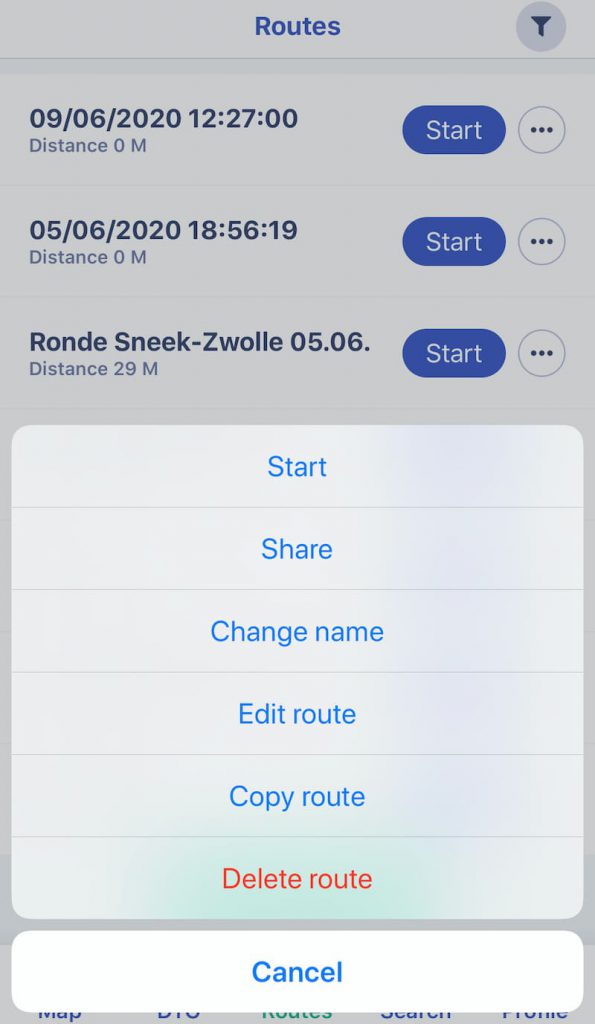 And on Android devices, the menu looks like this:
Step 1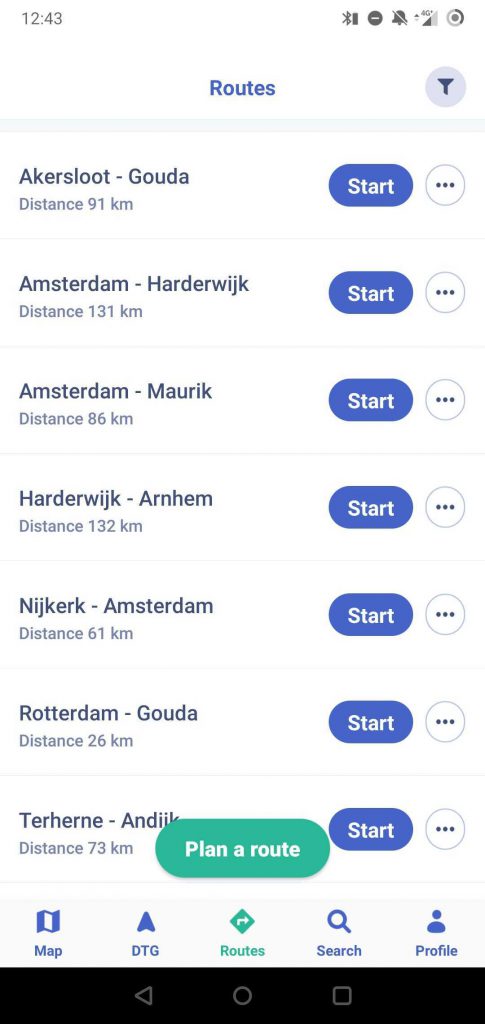 Step 2