< Terug naar FAQ
How can I download the maps to use offline?
Unfortunately, a good internet connection is not always available on the water. With the Nautical Maps app, you can download the maps to your device to prepare for dead spots.
1. Download maps in your profile
After installing the app, a pop-up in the map view will ask if you want to download the maps.
You can also find this option in your 'Profile' (on the bottom right-hand side in the menu bar). Select 'Download maps' from the 'Maps' list to save them to your device: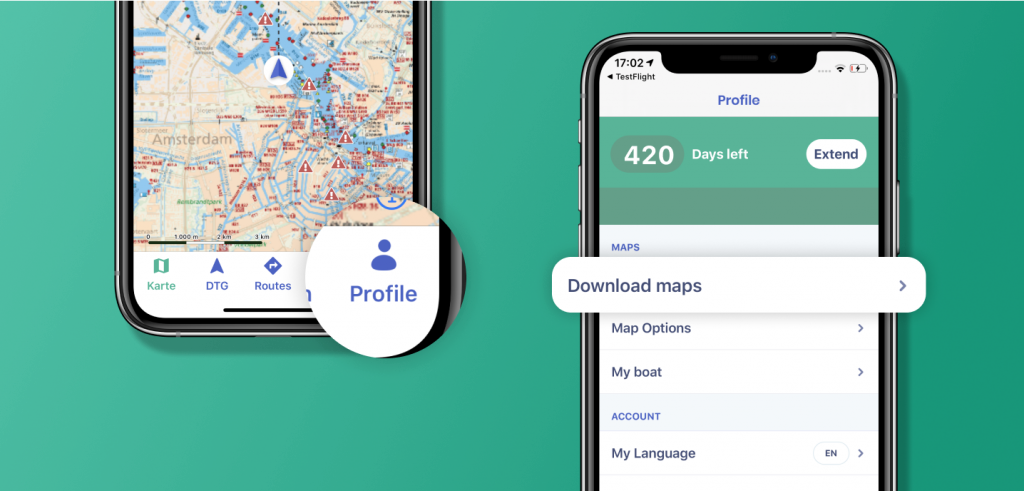 2. Download maps in the map view
You can also download an area if you zoom the map out all the way.
When you zoom out, you will see white areas with black outlines. This is the overview of the maps you can download. Tap the desired area to start the download: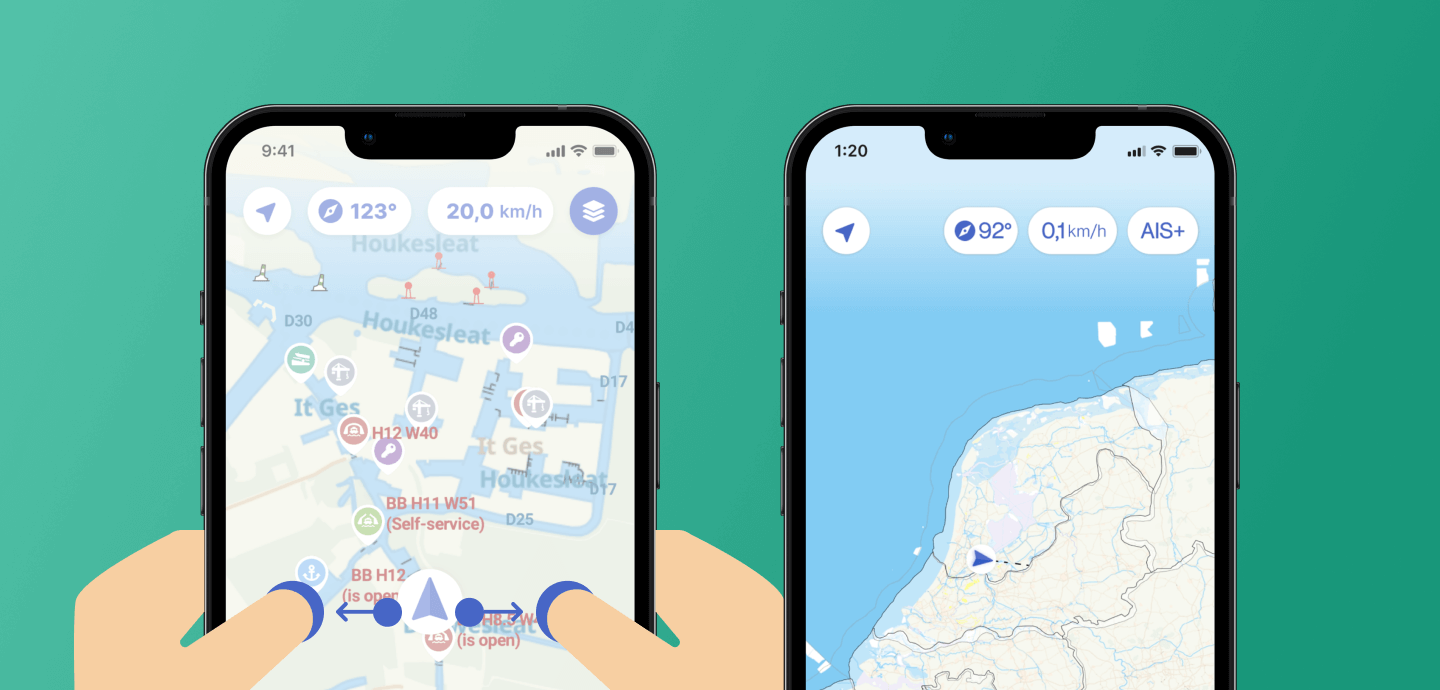 When the download is complete, the corresponding area will turn green: